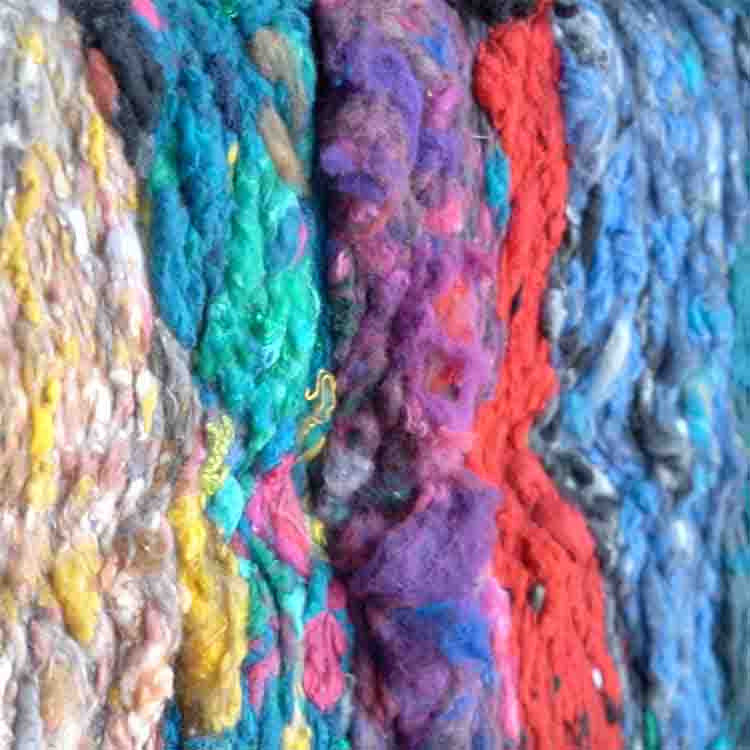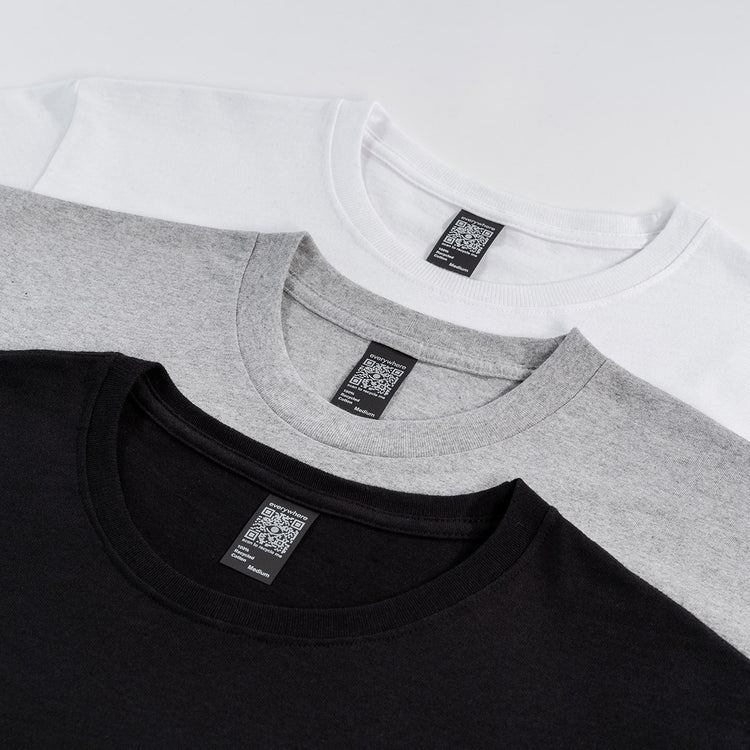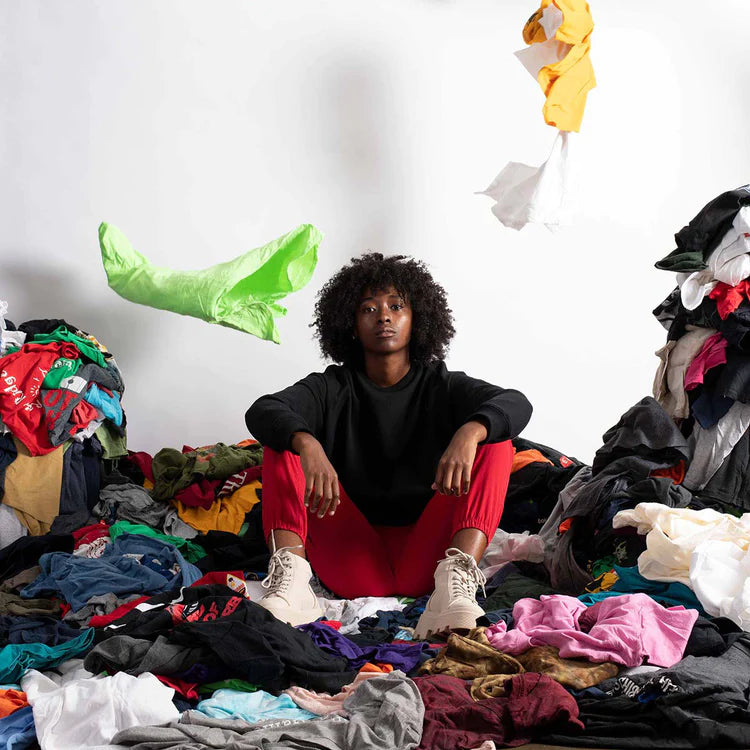 We are experts at converting recycled cotton into circular apparel, fabrics, and yarns.
Work with us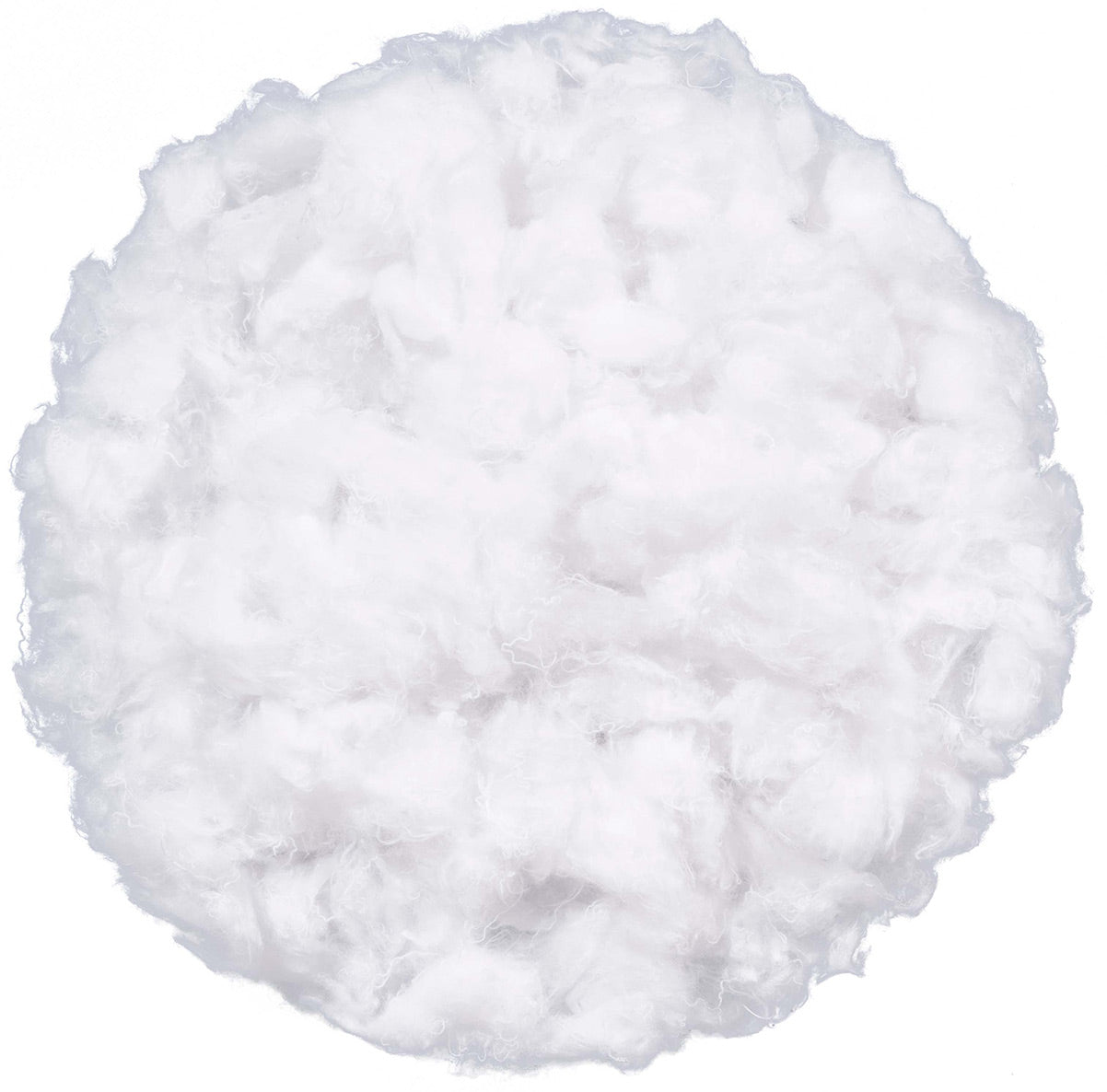 100% Recycled Cotton = No Microplastics
Other brands blend synthetic fibers like recycled polyester (rPET) from plastic soda bottles and call it sustainable.
These blends complicate circularity and pollute our oceans (and bodies). Our soft, comfortable & biodegradable recycled cotton textiles are safe, circular and truly sustainable.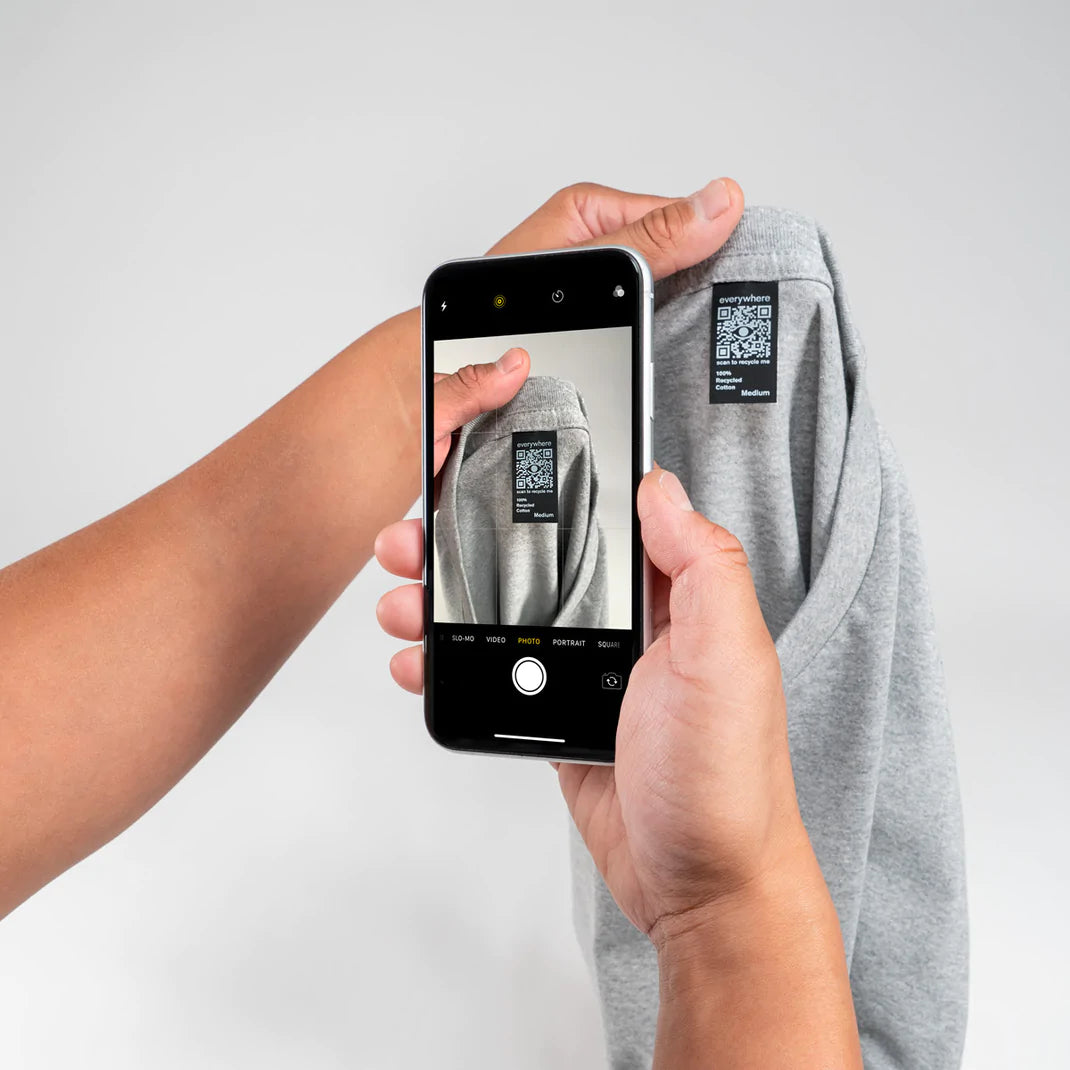 Circular Basics
& Custom Programs

Get in touch
We offer a free QR-code powered recycling program on everything we make.
Compare
shirts to
Saves gallons of water
Equivalent of years of drinking water for one person
carbon emissions (fibers)
Prevents the release of lbs of atmospheric carbon
Reduces landfill waste by lbs
Equivalent of bananas for scale 🍌
More Sustainability
Sources:
Esteve-Turrillas, F. A., and M. de la Guardia. "Environmental Impact of Recover Cotton in Textile Industry." Resources, Conservation and Recycling, vol. 116, Jan. 2017, pp. 107–15.
Wendin, Marcus. LCA on Recycling Cotton. 2016.
The Life Cycle Assessment of Organic Cotton Fiber. Textile Exchange. 2014.
ORDER WHOLESALE BASICS
Easy online ordering from our inventory of ready-to-decorate 100% recycled cotton blank unisex apparel
Apply for Wholesale
Available Stock ships within 48 hours.
Please reach out about custom programs and fabric development.
"Everywhere's recycled T-Shirt in Grey is the best plain tee I've ever owned"

"Everywhere recycles unsold concert T-Shirts into face masks during the pandemic"

"Everywhere teams up with Bob Weir and Dave Schools to create recycled masks"
We manufacture 100% recycled apparel for the world's top brands
Please contact us with any questions or custom projects